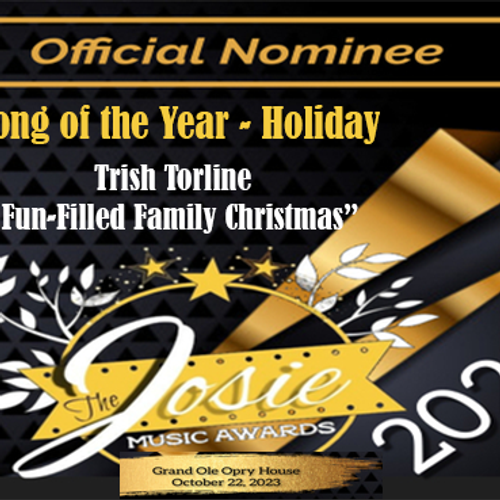 This Just In!
"Fun-Filled Family Christmas" Nominated for a Josie Music Award.
UPDATE: Oct. 23.23
Hey everyone, I had a great time at The Josie Music Awards this past weekend. I may not have won my category but I am coming home a winner!… Being a "winner" can also mean being successful through praiseworthy ability and hard work. By being nominated for The Josie Music Awards I received praise for my ability and work as a songwriter and for that I am grateful to JMA and my Lord and Savior. Anything that I do that is praiseworthy comes from Him.
Previous:
Announced on May 4th, Trish's Christmas single "Fun-Filled Family Christmas" was nominated for a Josie Music Award in the category of "Song of the Year - Holiday."
Trish will be traveling to Nashville in October to attend the awards show being held at the Grand Ole' Opry.